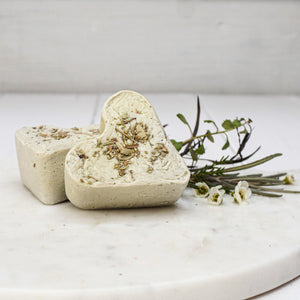 These beautiful Heart shaped soaps are leave you clean and smelling as wonderful as the natural ingredients they're made of. What's in them is just as important as what is NOT in them! Contains NO Phthalates, Parabens or Sulphates! 

Handmade with care in Venice Beach.

Ingredients: French Green Clay, Water, Coconut Oil, Shea Butter, Castor Oil, Avocado Oil, Titanium Dioxide, Sodium Lactate, Dried Sage, Lemongrass and Sage Essential Oils.